Since its inception in 2000, Anthony Logistics for Men has been at the forefront of the men's skin care industry and one of SkinCareLab's most popular lines for men. Now, they have created a line of clinical skin products called Solution Based, geared to treat acne prone skin and help fight the signs of aging. These new products represent an exciting addition to their product line, with targeted active ingredients to produce effective results.
The new acne-care products include:
One Step Cleansing Bar with white tea & exfoliating beads Acne Cleasner: with salicylic acid and green tea
Spot Therapy: with salicylic acid, vitamins A and E

The new anti-aging products to firm, renew and moisturize:
Vitamin A Facial Treatment: with Vitamin A and carrot root
Vitamin C Facial Serum: with 10% Vitamin C & grape seed
Continuous Moisture Eye Cream: with Vitamins A, C, E
Anthony Logistics for Men also donates a percentage of all their proceeds to aid in the fight against Prostate Cancer, and to the Leukemia and Lymphoma Society.
For more detailed information on the new Anthony Logistics Solution Based Products, visit SkinCareLab.com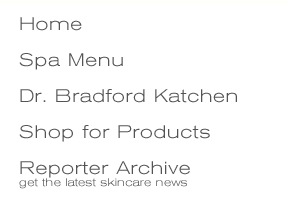 Anthony's new
One Step Cleansing Bar
is formulated with white tea, an antioxidant ten times more powerful than Green Tea